beautyshop.com.hk

255
O2 AQUA MOISTURIZING FLUID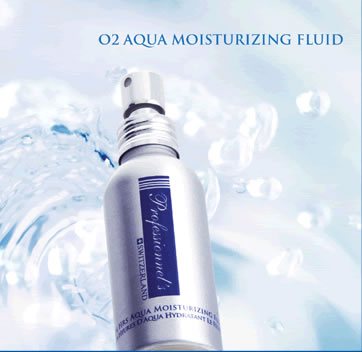 PRESENTATION : Aqueous fluid, transparent, light blue, fragranced.
DIRECTIONS FOR USE: Morning and evening, after cleansing, mist onto skin of face and neck. Pat dry and follow with day or night skincare.
ACTIVE INGREDIENTS :


The regenerative plant active (INCI name : HYDROLYZED SOY PROTEIN) boosts the cell metabolism by improving tissue-oxygenation.



The Grape seed extract (INCI name : VITIS VINIFERA (GRAPE) SEED EXTRACT) has a good antioxidant effect which originates from the high polyphenol content of 85% minimum. Polyphenols are predestined for use in anti-ageing treatments as they inhibit oxidation processes in the skin cells caused by light and oxygen and protect against substances which damage cells.



Honey extract (Nom INCI : MEL / HONEY EXTRACT) is a hydrating active, which has soothing and nourishing properties mainly attributed to monosaccharide and oside which it contains.



This specially studied fragrance gives tonus to the spirit while pleasing the mind. The fragrance is based on the essential oils of lemon and sandalwood, which are well-known for their tonifying action.